Contact: Mary Beth McLaughlin, Scenic Solutions LLC
Email: MaryBeth.McLaughlin@ScenicSolutions.Com
Phone: 937-866-5062
FOR IMMEDIATE RELEASE
BISHOP BRINGS THIRTY YEARS OF TECHNICAL THEATRE EXPERTISE AND PASSION FOR QUALITY TO THE SCENIC SOLUTIONS TEAM.
Dayton, Ohio, June 28, 2021 – Scenic Solutions Is Pleased To Welcome Veronica R. Bishop As Senior Project Manager. This Is A New Position For The Company. Bishop's First Day With The Company Will Be Monday, June 28. She Will Be Responsible For Coordinating The Scenic Solutions Project Management Team, With Oversight On All Projects, And A Focus On Long-Term Business Objectives.
"I Am Extremely Excited For Veronica To Join Our Team," Said Chad Engleman, General Manager Of Scenic Solutions. "Her Experience In The Entertainment Industry, Combined With Her Skill As A Team Leader, Will Enable Us To Further Elevate Efficiency And Quality For Our Clients."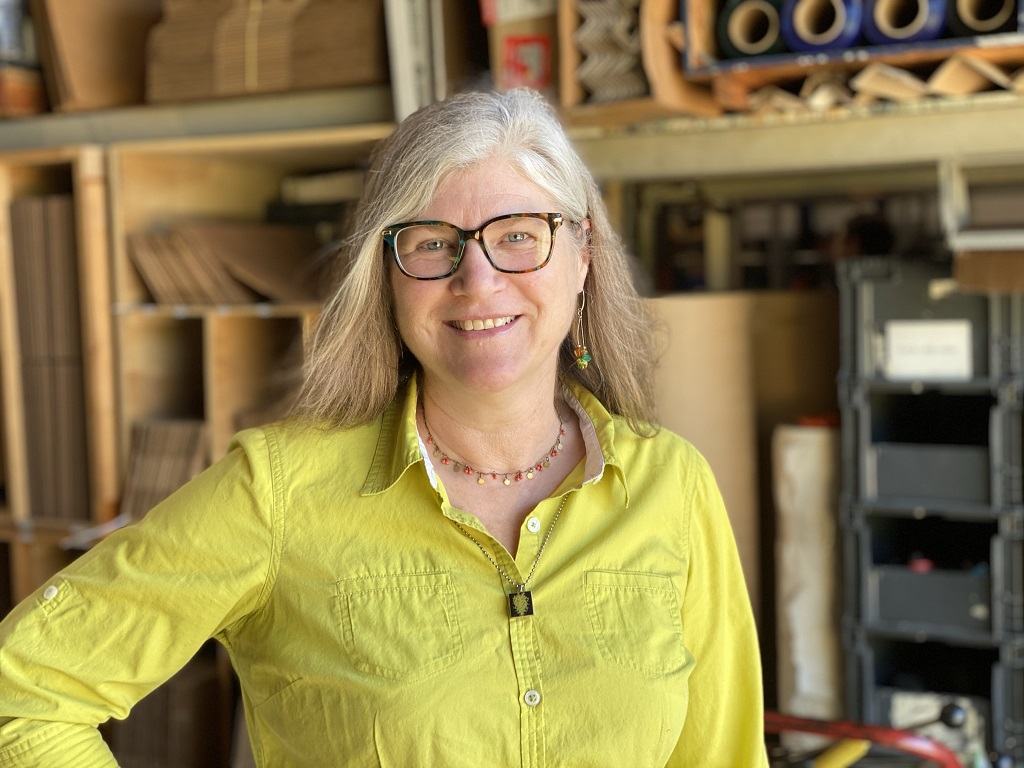 Veronica R. Bishop, Scenic Solutions' New Senior Project Manager
Prior To Joining Scenic Solutions, Bishop Held The Position Of Production Manager For Cincinnati Playhouse In The Park. She Was Responsible For All Aspects Of The Technical Production Including Scheduling, Staff HR Management, Budget, Communications, Dispute Mediation, Team Moral, Vendors And Purchasing, And Future Planning. Her Tenure With Cincinnati Playhouse Stretched For 30 Years During Which Time She Earned A Master Of Fine Arts, Scenic Design Degree From The University Of Cincinnati, Cincinnati Conservatory Of Music.
"I Can't Wait To Fully Engage With This Team, To Learn From Them And To Lead Them Into New Ideas," Said Bishop. "Winning At Work Is Finding The Way To Lift Up The Employees So They Carry The Company. If You Can Do That, Then Leadership Can Point The Way To Success And Expansion."
As The Entertainment Industry Comes Out Of Pandemic Shut-Down, Scenic Solutions Is Ready To Move Forward. The Past Year Has Brought A Clarity To The Company's Service Offerings, And Investment In Capital Equipment. Bringing Veronica R. Bishop On Board As The Company's First Senior Project Manager Is Another Step Forward In Preparing The Company For Business Expansion. Bishop's Skills And Experience Will Bring Measurable Improvements To The Company's Efficiency, Employee Achievement, And Client Satisfaction.
Founded In 1996, Scenic Solutions Is A Family-Owned Company With A Family-Oriented Culture Based On Equity, Diversity, And Inclusion. A Full-Service Manufacturing Shop, Scenic Solutions Also Has The Expertise You Need For Success On Stage Space Construction Or Renovation And Is An Authorized Dealer For Many Entertainment Industry Brands And Product Lines. Scenic Solutions: Providing Peerless Service, Equipment, And Expertise To Clients World-Wide. Www.ScenicSolutions.Com
###
If You Would Like Further Information, Please Contact Mary Beth McLaughlin At 937-866-5062 Or MaryBeth.McLaughlin@ScenicSolutions.Com.