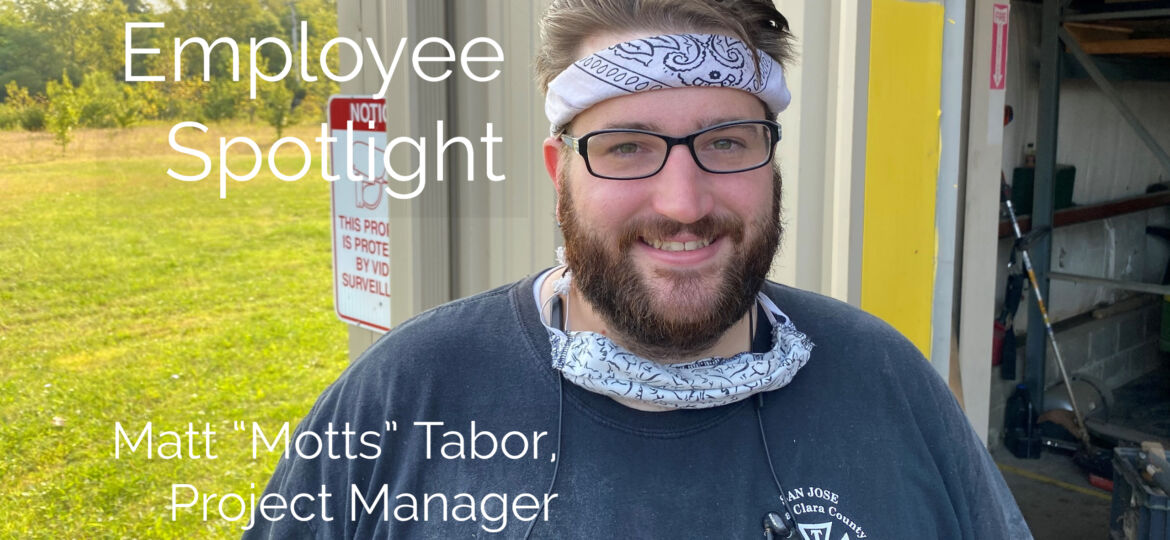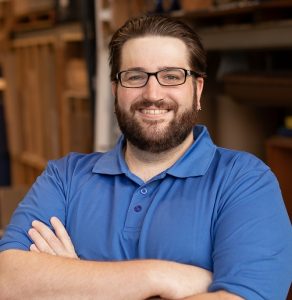 Recently, we welcomed back Matt Tabor, AKA Motts, who started at Scenic Solutions in 2015 as an over hire in the summer between his junior and senior year at Wright State University. When he graduated, we offered him a full time position as a fabricator working in both the metal and carpentry departments. But then he was offered an opportunity he couldn't pass up: to work on a touring show.  "Dan graciously allowed me to leave for 14 weeks to tech and tour with the NETworks Presentations production of Elf The Musical at the end of 2016, and come back to Scenic Solutions full time when the tour was over," Motts told us. "Only trouble was, I was hooked!"
By September of 2017, Motts was touring full time doing three national tours back-to-back (Dirty Dancing: The Classic Story on Stage,  Fiddler on the Roof, and A Bronx Tale). "I will always love touring," Motts said. "It has taught me so much about theatre and about myself. But the moment my wife and I found out we were having a baby there was no doubt in my mind it was time to get off the road." Motts returned to Scenic Solutions just in time for the COVID-19 virus to shut everything down.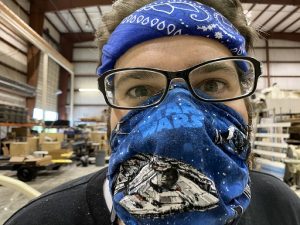 Motts grew up in Cleveland and his family is part of Cleveland's Hungarian-American population (at one time, it was estimated that Cleveland was second only to Budapest for the largest concentration of Hungarian people.) "I'm fluent in Hungarian. I grew up speaking both Hungarian and English at home. I attended Hungarian school and Hungarian Scouts as a child. When my schedule allows. I still volunteer with the Cleveland Hungarian Scouts."
Motts' interest in theatre was established during high school, where he enjoyed working on the scenery crew and running the shows. "When I graduated high school I wasn't sure what I wanted to do as a career, so I figured I would get an Associate's Degree in Automotive Technology. This would give me some time to decide what Bachelors program to pursue, and would help pay for it in the end." After much thought and research, Motts discovered Wright State University's Theatre Dance and Motion Picture department and realized he could have a career in technical theatre. "I applied that day, was accepted shortly after, and I never looked back."
Motts has never stopped learning. While the Scenic Solutions shop was shut down in early April, Motts was among the 30 Scenic Solutions employees who earned their OSHA-30 cards. "This certification means I have the knowledge and proper training to keep myself and others safe on the job." His next goal is ETCP Rigging certification.
Motts also learned from his experiences in different venues on tour. "Be organized. Do as much prep work as you can. Stay hydrated. Stay as healthy and well rested as you can. Come in each day with a positive attitude, and do your best."
Even though Motts left us for a few years, he comes back to us a better project manager and technician, with enhanced skills earned during his time on the road. "I enjoy project managing. Seeing a show go from concept or designer drawings, to shop and technical drawings, to then become tangible object. Finally coming together to form a piece of art." As we make our way through the COVID pandemic, it's a pleasure to have Motts and his sunny outlook in the shop. Welcome back Motts! And congratulations on your new baby boy!