Submit Your Resume
FOUR SCENIC PAINTERS NEEDED FOR TWO WEEKS ON LOCATION IN VIRGINIA BEACH, VA.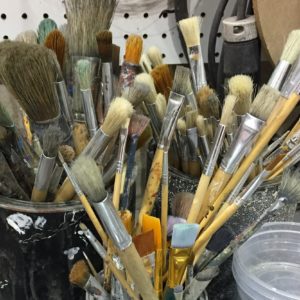 JOB REQUIREMENTS:
People familiar with faux painting techniques are needed to help create several staged environments on a tight schedule. Work to be done includes outside walls. Must be able to take direction and work quickly. Must be able to pass drug screening and have a clean background check.
SOME ADDITIONAL DUTIES INCLUDE:
Cleaning and maintaining tools, equipment and the workspace. Being familiar with and adhering to all safety practices. Ensuring great customer service.
DATES:
Arrive Sunday, October 24. Depart Sunday, November 7.
LOCATION:
Virginia Beach, Virginia.
WORK HOURS:
7 AM to 4 PM, Monday through Saturday, with Sunday off.
COMPENSATION:
 ~ Weekly pay: $1,830.00.
~ 15-days of per-diem, $75.00 per day.
~ Housing is provided.
~ Travel allotment included.
Scenic Solutions is an equal opportunity employer and drug free workplace.