Send an Email with Your Qualifications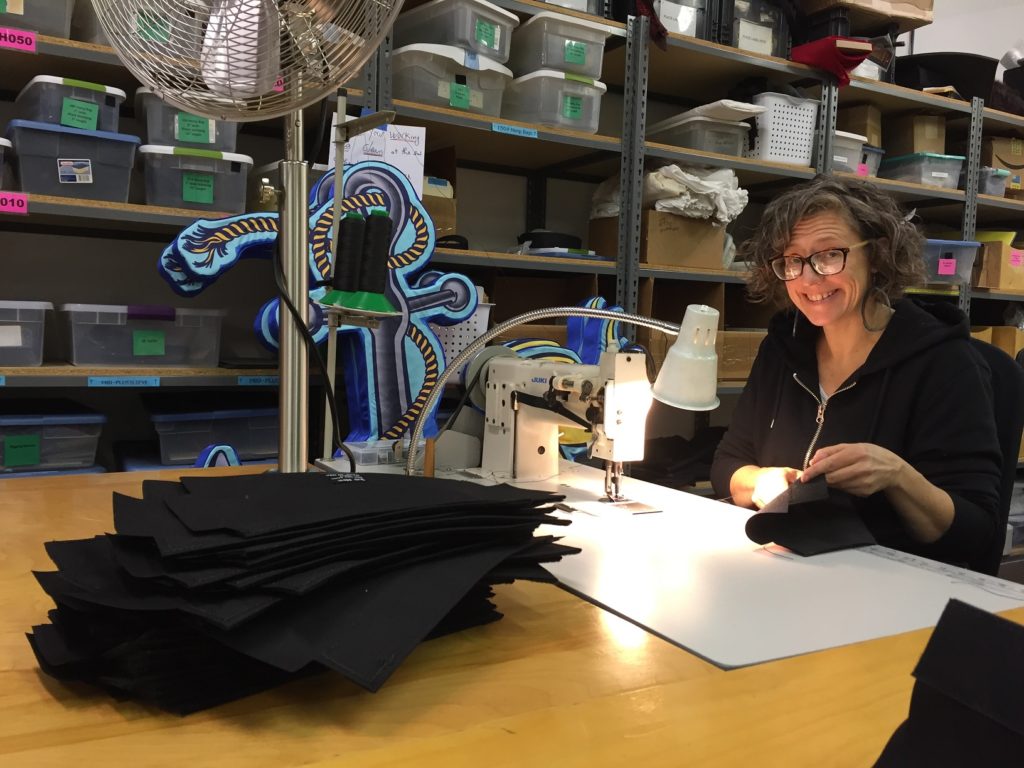 The Sewing Craftsperson has experience using a sewing machine, and also knowledge of sewing and crafting processes. This role is responsible for construction of curtains, drapes, soft scenery pieces, and other soft goods items for use in the entertainment industry. The Sewing Craftsperson can  willingly adapt to evolving job responsibilities. This position is for seasoned makers who have the ability and willingness to work with other teammates to produce a quality finished product and maintain effective working relationships while maintaining time sensitivity to the shop's workflow.
This is a temporary position, and can be full- or part-time.
Scenic Solutions is an equal opportunity employer and drug free workplace.
SOME DUTIES INCLUDE
Sewing materials using an industrial sewing machine or serger (overlock).

Hand sewing.

Problem solving for the construction of unique textile items.

Maintaining a safe, clean, and healthy work environment.

Cleaning and maintaining equipment.

Helping to monitor and stock shop supplies.

Assisting teammates when necessary.

Assisting in other shop areas as needed.
THE SUCCESSFUL CANDIDATE
Has advanced sewing skills and experience.

Has a knowledge of textiles and craft making.

Thrives in a high-pressure environment that requires working under tight deadlines.

Can work with minimal supervision in a high demand environment.

Has the ability to work in a team environment.

Has a positive and collaborative attitude with excellent communication skills.

Can pass and maintain drug free workplace testing requirements.

Has a valid driver's license.

Has the ability to perform physical tasks associated with this occupation, including bending, reaching, climbing ladders, walking up and down stairs, and moving objects up to fifty pounds.

Has organizational, efficiency, prioritization, and multi-tasking skill.

Is familiar with and complies with all safety rules.