MacKenzie, AKA Mac, joined Scenic Solutions a little over a year ago, right after graduating from Wright State University with a BFA in Technical Theatre. She's been involved in theatre since high school, but her love of carpentry started when she was a child learning woodworking skills from her Granddad.
This first year at Scenic Solutions brought a number of new experiences. "I love how different every project is, and every new project presents different challenges to solve. One of my favorites was troubleshooting the magic scenery for Drury Lane's Mary Poppins and getting to be the test dummy for the magic stairs."
Mac was part of our install crew for the Blue Man Group's North America Tour (the show did its technical rehearsals at the Walton Arts Center in Fayetteville, Arkansas). "It was really fun seeing new people interact with the set after spending so long working on it in the shop. I was there specifically to work on the silver Diebond backdrop, which was great because I got to climb all over the set like a jungle gym. It was interesting having to work around so many people who were also trying to get their job done, too."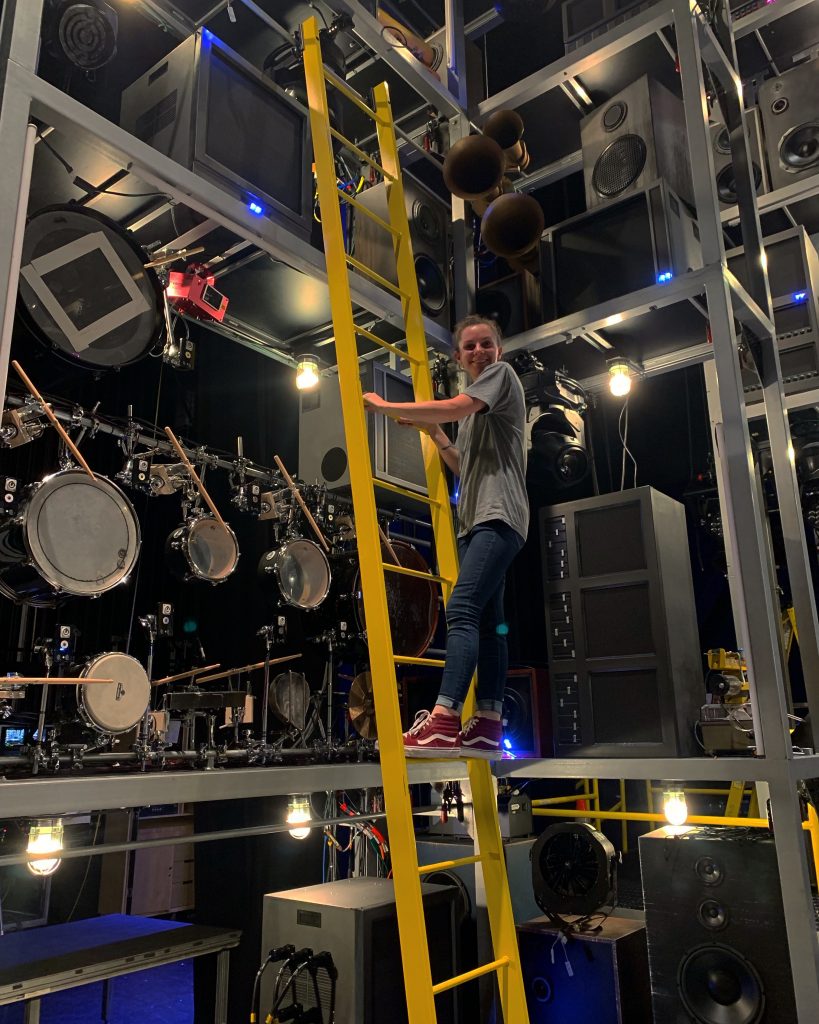 "My advice is to always have extra deodorant because you never know how closely you'll be working with others."
Mac also spent time in our soft goods shop, where she worked with soft goods team leader, Katia Makhlouf. "I've adapted what I learned from Katia and now I enjoy altering clothes I get from vintage stores." 
In November, Mac earned her Certificate of Fitness for Flame Retardant Treatment. After that, we were able to send her to Boston, New York City, and Los Angeles to perform annual flame treatments for Norwegian Cruise Line. "My favorite part is the great outfit."
"I had some free time to go exploring around the different cities we visited. In New York I was fortunate enough to see the Oculus at the One World Trade Center, and to visit the Museum of Modern Art for the first time."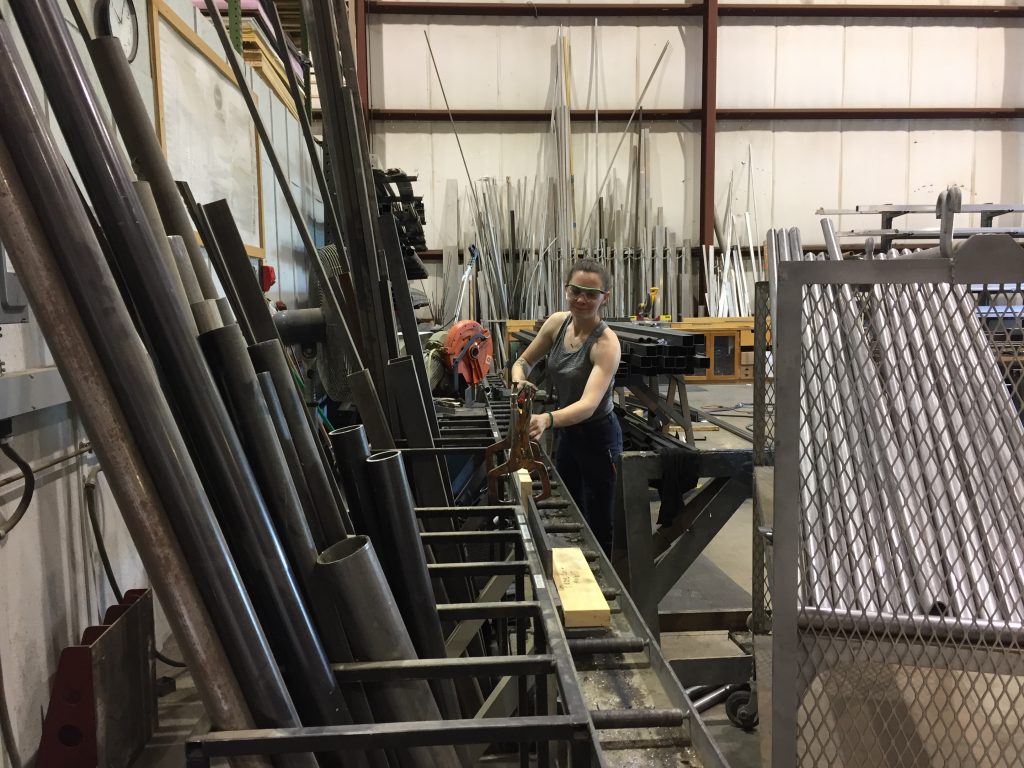 In addition to earning her Certificate of Fitness for Flame Retardant Treatment, Mac recently completed training for her 30-hour General Industry Safety and Health certification from OSHA. "I'm a big advocate for safety and always practicing safe procedures, so I was very excited to earn the OSHA 30-Hour training. It's a big deal to me as a theatre technician and I'm happy that I can share my knowledge with others."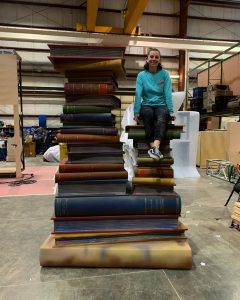 This first year has brought Mac many new experiences and opportunities. "Working at Scenic Solutions definitely exceeded my expectations. I've learned so much in just one year, and my skills have grown tenfold. I look forward to coming to work because every day presents new challenges to solve." 
We knew she would be a great addition to the team!