Just out of Wright State University and fresh from The Zoot Theatre, Jon Lamm joined Scenic Solutions in June of 2012. Eight years later, Jon is still with us as our Lead Install Technician—and we keep him busy!
Over the past year Jon has accomplished twelve major installs, as well as various minor installs, repairs,  and client trainings. These have been mostly arena lighting installs, as well as our largest project to date, Cuyahoga Community College's massive lighting system upgrade. Almost every one of these installs were in a different state: St. Louis, Toledo, Sault Ste. Marie, Cleveland, Louisville, Kansas City, Springfield (Massachusetts), Miami, and even Ancona, Italy.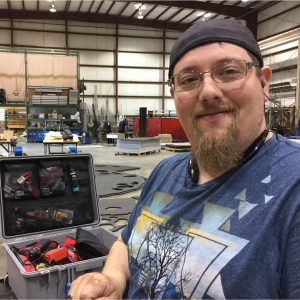 All this traveling has given Jon new insights. "I've learned that a fifty-pound weight limit on luggage gives you a surprising amount of gear and clothing in one pelican case," he told us. "And that no matter what tools you have with you, you'll always be missing something!" Jon continued, "For me, it's tough to stay centered while traveling that much, so enjoying every minute of down-time I can get is extremely important. Also, sometimes it's worth just buying clothes and donating them on the way back to the airport than to try to pack for multiple weeks."
Training and expertise is important to Jon. His latest certification is the OSHA 30-Hour General Industry Safety and Health. "In theatre, there is always a blurred line of safety versus speed. Given the nature of how we conduct shows, safety will sometimes take a backseat to speed. However, this line is different from person to person, as well as company to company. For example, some companies have no problem focusing lights by rolling someone across the stage in an extended single man lift with the outriggers lifted, while others require tethering to a secure point with a harness if you can't keep three points of contact on your ladder. Having an OSHA 30 card enables me to have a foundation of knowledge, that is both in writing and overseen by a governing body, to reference for my personal safety. This, in turn, allows the technicians working with me the peace of mind of knowing they will not have to pay extra attention to my actions. I would rather be known as a slow technician than a fast statistic."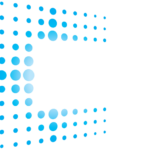 Jon is an ETC Authorized Service Provider. He spent a week at the ETC factory in Middleton, Wisconsin where he learned  about the various architectural systems and entertainment controls that ETC offers, as well as how to train end users on their day-to-day operation. Broken down into various classes, he was given ample hands-on time with the gear, as well as knowledge checks and exams. The final exam is the completion of a small to medium sized job while a senior factory technician observes and educates. By successfully completing this training, Jon can now commission ETC factory systems alone. This will be a great help for Scenic Solutions because we occasionally get calls to repair older systems, or commission systems that someone has sold with no technician available.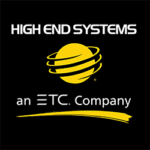 Jon's High End Systems' Fixture Repair Training was a two-day session with a few other technicians at the HES factory in Austin, Texas. He learned how to field service and repair various fixtures from HES' newest product lines, and he is now authorized to order necessary parts directly from High End Systems.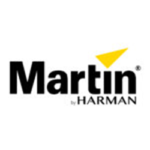 Martin Lighting's MAC Attack Repair Training took three days to complete. Technicians were shown a combination of new fixtures and popular fixtures for repair purposes, and the exam was to identify the errors and repair the necessary parts in a demo light the instructor set up for each group. This training allows Jon to make field repairs and order necessary parts direct from Martin Lighting, as well as gain access to fixture updates and schematics.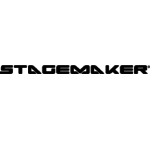 Jon also participated in an in-shop training session where some he learned to repair and calibrate Stagemaker chain hoists. This allows him to repair and maintain chain hoists in the field and to re-wire our units to fit the needs of different venues.
Lastly, Jon earned credentials in Aerial and Scissor Lift Operation Safety and Fall Protection Safety which allows him to work in venues with tougher safety requirements, and can be required for operating boom lifts.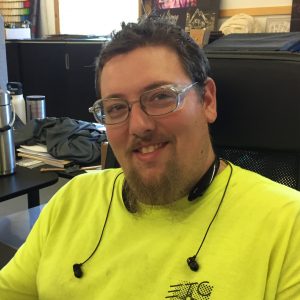 "I think the thing I enjoyed the most about the past year was getting to experience a new style of install with the arena work," Jon told us. "It was a new challenge for me to learn from, and that is something I always enjoy." Jon continued, "I'm currently investigating some more training options and new types of installation work to add to our available skillset. With the massive change in the way we as a people will be entertaining ourselves, I feel like I must find a better niche to continue to grow both myself and the company." Growth for Jon (and for Scenic Solutions) is certainly what we want to see!