This month we celebrate the one year anniversary of our Lead Welder, Joel Slanker. When it comes to metal, this man is an artist.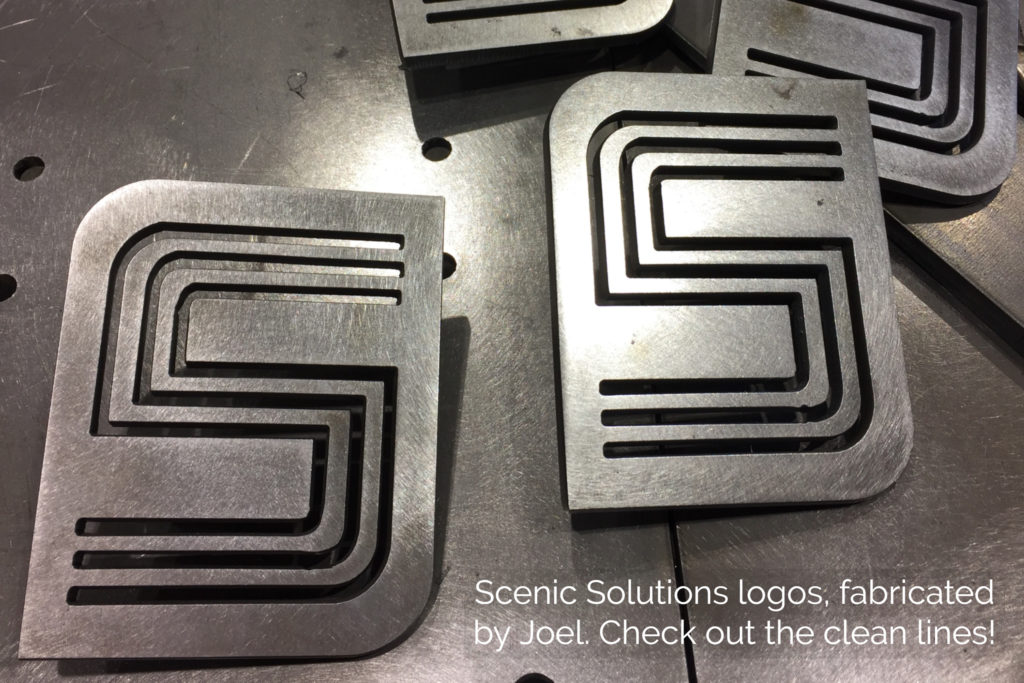 He first learned welding when he worked as head carpenter for Dayton's The Human Race Theatre Company. He sharpened his welding skills at Sinclair College and the College-Conservatory of Music at the University of Cincinnati.
Before he came to Scenic Solutions, he worked for four years in an ornamental iron works. His family background may have had something to do with his interest in metalwork. He learned carpentry from his grandfather in his grandfather's wood shop (his grandfather was a welder for GM and Frigidaire). From his father (a machinist for over 50 years) he learned shop tools and how to use math for fabrication. You might say that making things is part of Joel's DNA.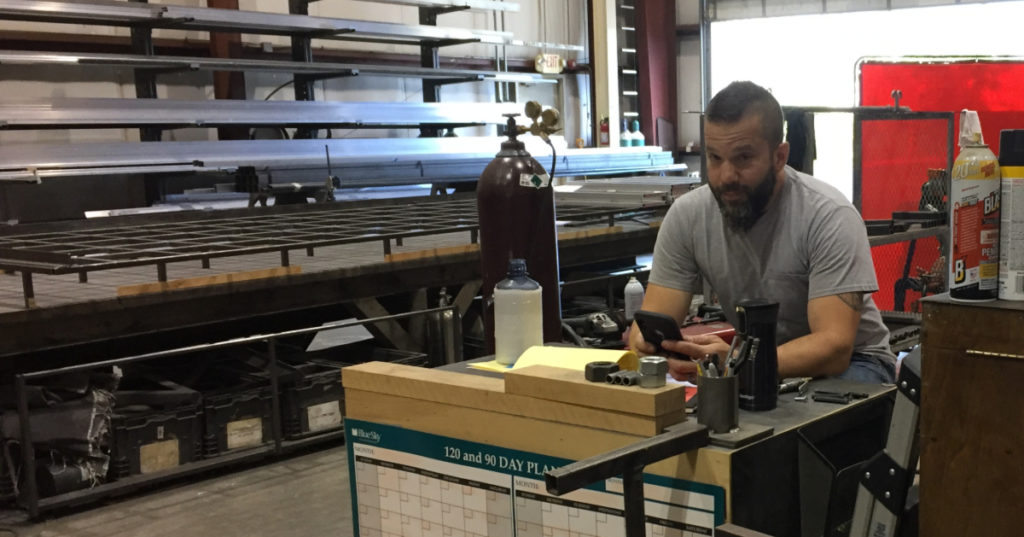 In addition to working full time at Scenic Solutions, Joel has his own work shop, Iron Faith Metalworks. "It's getting to be a business," he told us. "I take commissions. Sometimes I'll make something and then try to sell it. Mostly I do furniture and custom railings for houses, interior and exterior. The furniture is a combination of wood and metal. My shop is inside of another guy's shop. He does re-purposed lumber, pallet and barn wood. We collaborate."
Joel understands how to build beautiful things with metal, and we're so proud to have this artist on our team.