We recently celebrated Jacob Clark's employment anniversary.
Jacob joined Scenic Solutions in the fall of 2018 as part of our internship program through the University of Cincinnati's College-Conservatory of Music (CCM). When his internship was over, in the spring of 2019, he decided to stay with Scenic Solutions instead of going back to school. "This past year I've enjoyed the transition from intern to employee as I've seen my responsibilities grow, and I feel like I have grown as a technician in that time as well. While I decided not to return to school, my education certainly hasn't stopped, and being paid as I continue learning isn't such a bad deal in comparison to getting further in debt. I have a new outlook as part of the company for the long haul rather than a temporary visit."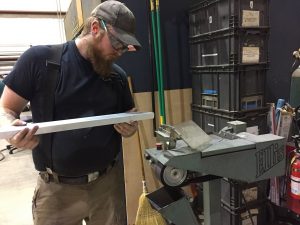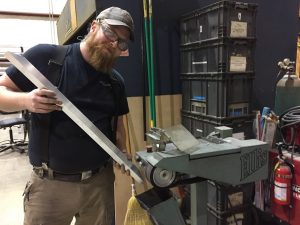 Jacob has a thirst for learning. He's made a home for himself within our welding team under the tutelage of our Lead Welder, Joel Slanker. He recently completed OSHA's 30-Hour General Industry Safety and Health certification. "Having OSHA 30 certification is a nice way to open doors into some jobs and construction sites that may require it," he told us, "As well as letting clients and those around us in the shop know that we can get the job done safely."
At a recent staff meeting, it was announced that Jacob had passed the Entertainment Technician Certification Program (ETCP) Certified Rigger – Theatre exam (practicing proper social distancing, Scenic Solutions CEO, Mary Beth McLaughlin, offered congratulations).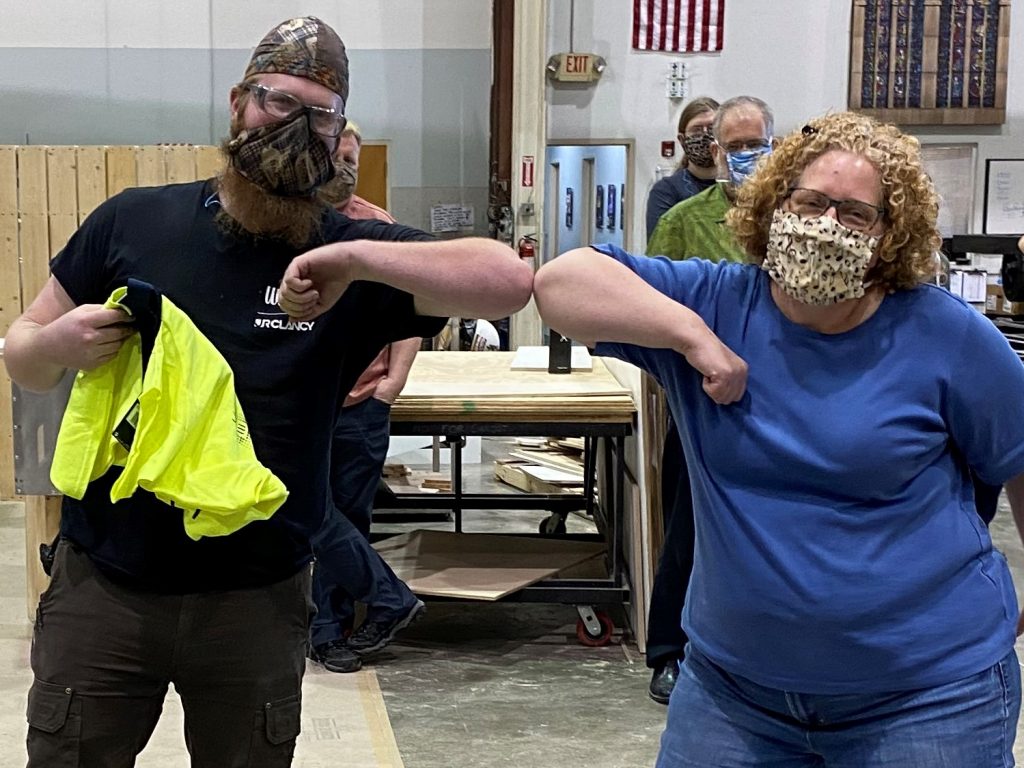 "This certification is important because it inspires trust," said Jacob. "It shows our clients that I've put in the work needed to know the mathematics and mechanics of safely hanging things over people's heads. Having that peace of mind, of a job done correctly, works out well for all involved." The ETCP Certified Rigger Certification is a gold standard in our industry. "With this certification I'm excited to spend more time on the road doing installs that put my rigging knowledge to use."
Jacob always has a good time doing installs for our clients. Most recently, he was on the crew to install new curtains at a local theatre, The Performing Arts Academy. "I was happy to help give new life to their non-traditional stage—it's located in an old commercial plaza, rather than a dedicated building built for a theater. I'm also proud of that job because it gives young people a better experience as they learn and are introduced into the world of theatre, and I'm always happy to see new young people getting involved."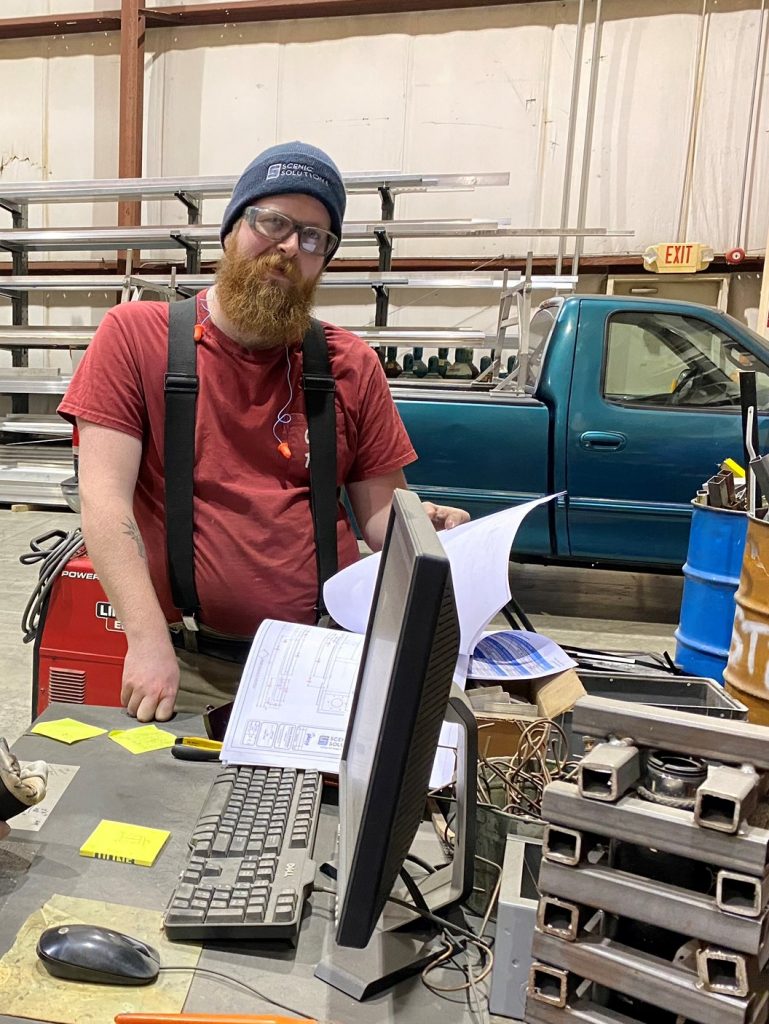 Often an install brings the added benefit of traveling. A few months ago we sent Jacob to Norwegian Cruise Line's Norwegian Breakaway. "I really enjoyed that install because we had the chance to tour around the Caribbean a bit, as well as put together a fantastic set. Watching the lighting designer finish up cueing, and the integration of the lighting panels within the sleek black marley set, made for a good look and beautifully showcased our work on the set."
He may have left his degree unfinished, but Jacob continues to learn. He relishes the practical experience of dealing with challenge and complexity, and the required creative planning and engineering, that are part of his work at Scenic Solutions. "In terms of advice for students coming into the industry, I'd say be open to opportunities. Always be ready to make and keep connections with people. I've been fortunate in finding summer jobs, and also my job here at Scenic Solutions, through connections I made while at CCM. Having a foot in the door ahead of the application process made getting hired much easier." Wise advice!