We recently celebrated Darion's three-year Scenic Solutions employment anniversary, but the big news is that he earned his ETCP Rigger – Theatre certification in January.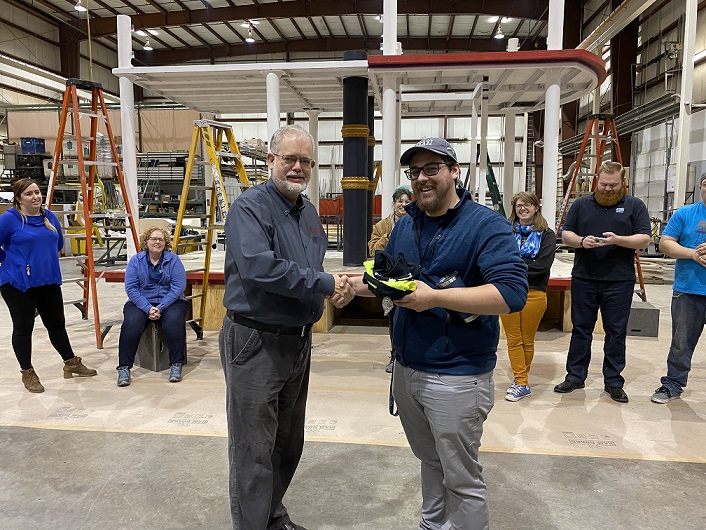 You may know that ETCP stands for Entertainment Technician Certification Program. The program is governed by a Council made up of respected experts from entertainment industry organizations and businesses, and the certification process is pretty rigorous. Darion told us, "I studied for six months with multiple practice tests and accumulated hundreds of hours of install rigging experience. The official test was 165 questions taking nearly three hours to complete. This certification will also allow me to schedule time with ETC," Electronic Theater Controls, "to be a technician and installer for the equipment they provide."
In April, Darion earned his OSHA 30-Hour Card, which is issued on completion of 30-hours of training on topics associated with workplace safety and the recognition and prevention of workplace hazards.
And then there's the TWIC card, which Darion earned this year. It's required by the Maritime Transportation Security Act for workers who need access to secure areas of the nation's maritime facilities and vessels. It will be helpful for some of our installs. TWIC stands for Transportation Worker Identification Credential, and is issued by the TSA. Unlike the ETCP certification, there is no testing involved with the TWIC card. However, Darion had to prove he had no disqualifying offenses by passing an interview and investigation conducted by the TSA.
Darion has plans. "I would like to work toward my ETCP Rigger – Arena Certification next, along with becoming an AutoCAD Certified Professional."
As he worked through the trainings and certifications, Darion also spent time on the road doing Scenic Solutions installs. He spent time aboard the Norwegian Escape and Norwegian Encore installing two versions of The Choir of Man for Norwegian Cruise Lines. "I enjoyed working on our Second Choir of Man Show this year," he told us. "I believe this is the third set we've done for them and each time, it becomes more complicated and challenging. It's fun to redesign the show within the same space, adding more and more each time. I also enjoy doing the molding work. I think intricate molding work is relaxing."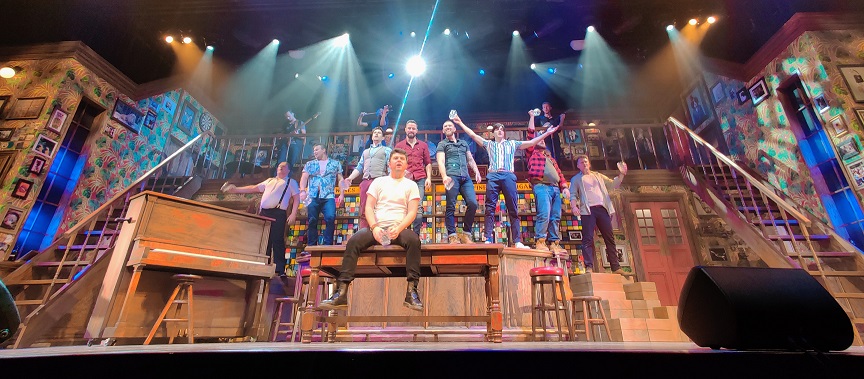 He spent time in Chicago with our friends at the Drury Lane Theatre, where he installed Disney and Cameron Mackintosh's Mary Poppins and Roald Dahl's Matilda.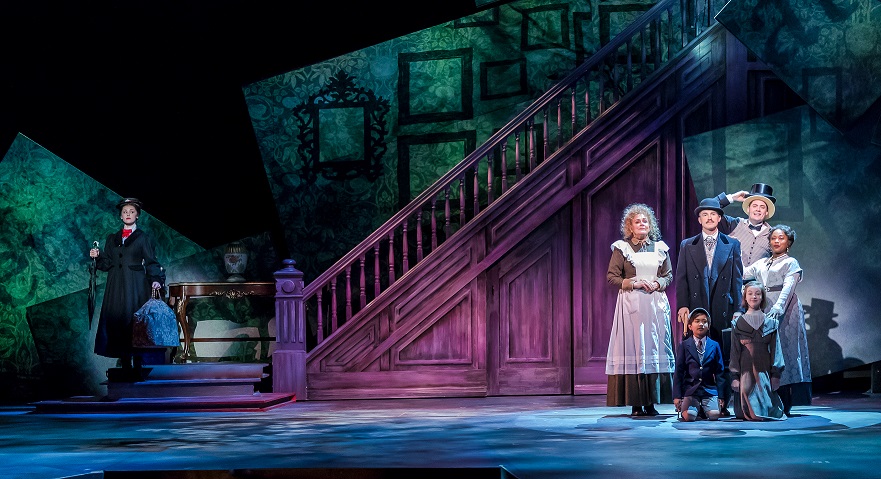 We sent him out to install theatrical equipment for the Springboro Creative Arts Center and Cuyahoga Community College here in Ohio. And he was part of the install team for the Rike's Wonderland Windows, which are a Dayton Christmas holiday tradition.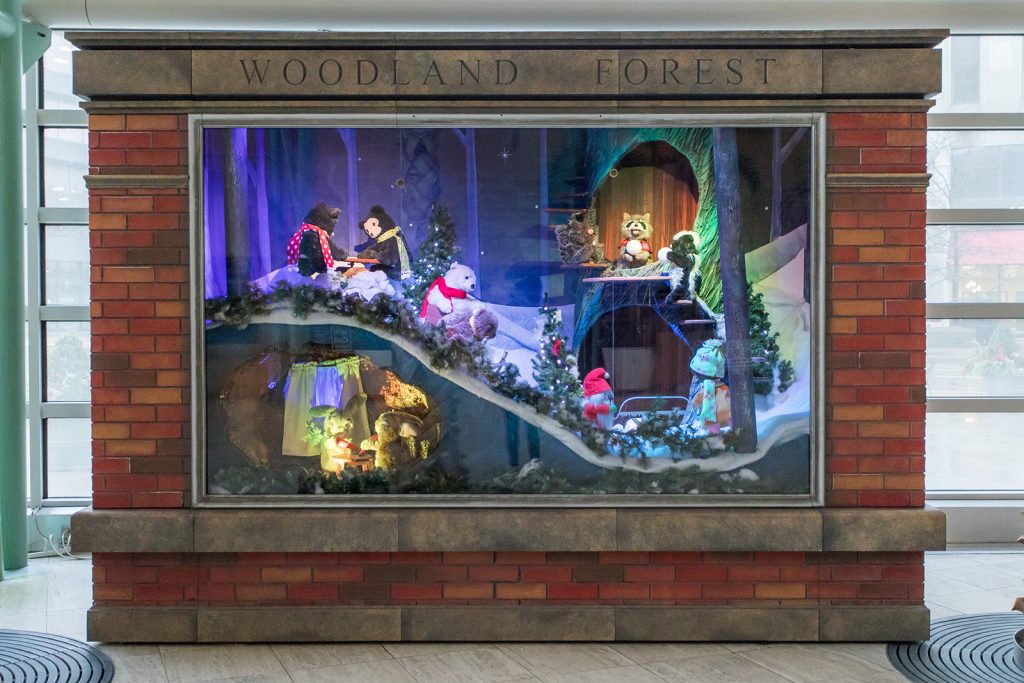 Darion told us, "I cannot believe it has been three years! Time is flying out from under me, and I don't ever realize it."
Time flies when you're having fun? We hope so, because it's a lot of fun having Darion around.